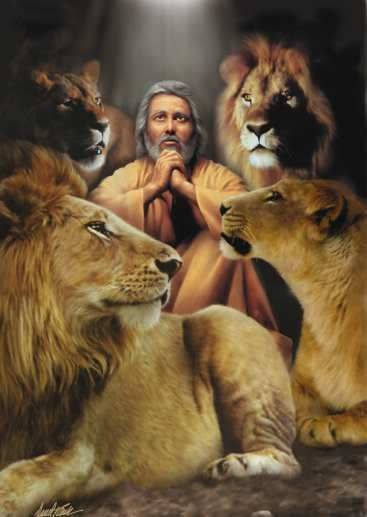 Standing by a purpose true, heading God's command
Honor them the faithful few all shout for Daniel's band
Dare to be a Daniel
Dare to stand alone
Dare to have a purpose true
Dare to make it known
I've been reading Daniel recently in my devotions, and I must say that I was struck at how Daniel stood up for what he believed in, even when it seemed like the whole world was working against him.  So often as we walk through life we take the easy road out.  "Just go with the flow," is a saying often repeated.   
I have also been reading in the Great Controversy, and it brought to my mind how strong some of the early reformers were.  Under great persecution, in the flames of the stake, they still would not back down, but would proclaim the strait truths of the Bible.  
We have it easy here in the western world.  We have no death sentences against those who read the Bible, but what happens when they do come?  Will we stand strong like the reformers?  Will we "dare to be a Daniel"?
"For if we died with Him, we will also live with Him; if we endure, we will reign with Him; if we deny Him, He will also deny us; If we are faithless, He will remain faithful, for He cannot deny Himself" -- 2 Tim 2:11-13